Program
Day 1. Sunday
After your arrival on Kos airport I'll bring you to a taverna in the small town Mastichari. We'll have a welcome drink and wait until the group is complete. We will leave 4 p.m. at the latest by ferry to our holiday island. After a ferry ride of half an hour we will arrive on Kalymnos. On this island the taxi will be waiting for us to bring us to the next boat. Taxi ride will be 20 minutes. The last boat trip will only take 15 minutes. We will show you your room and offer a welcome drink. This is the moment that you'll receive your crochet kit. You can relax until diner.
If you are on Kos already, please come to the taverna to meet us.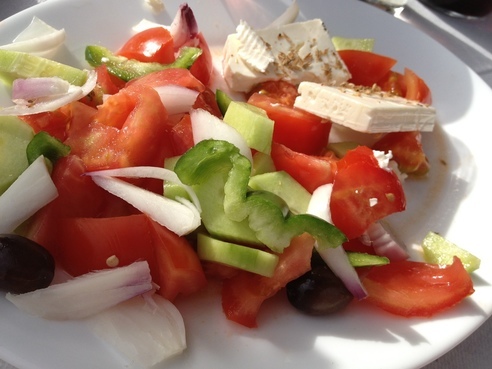 Day 2. Monday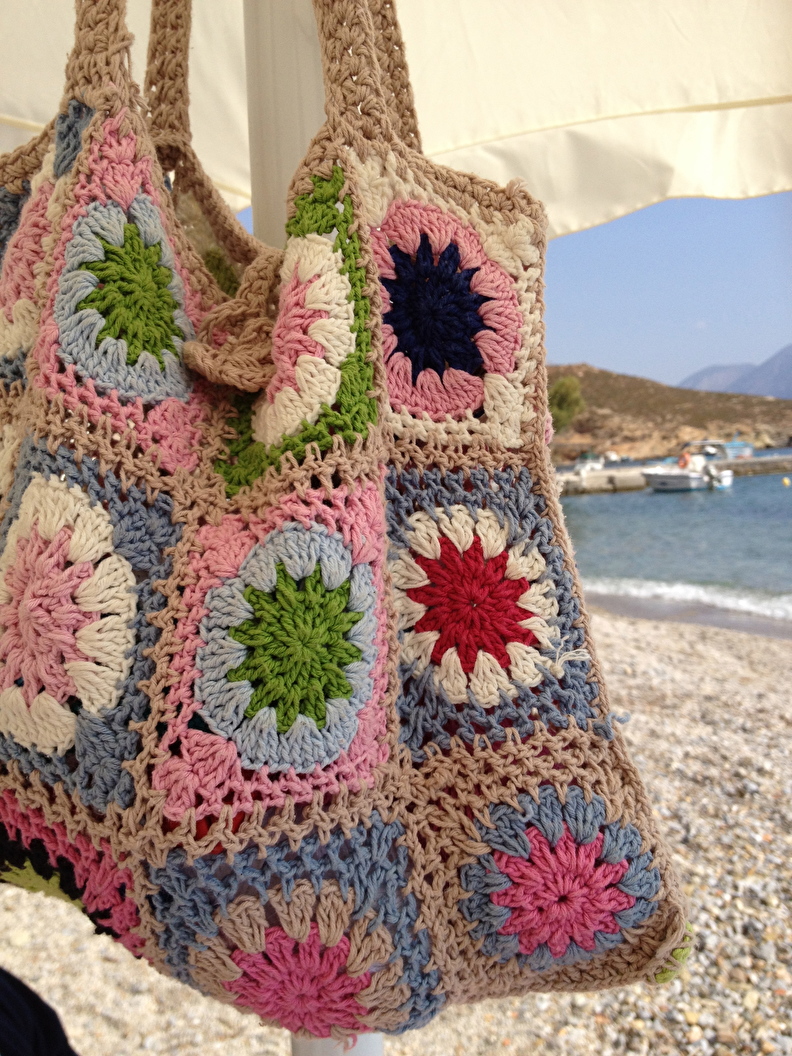 After breakfast we'll start with a crochet workshop. During the workshops you can get help with your crochet kit, or learn new techniques, lear how to read diagrams etc.
Today you can join a relaxed walk on the island. The island is only 5 km2, but there is enough to be discovered. All extra activities as mentioned in the program are included in the price.
You'll find enough time to go to the beach, relax, read, snorkel. Good to know: there are different small beaches; ones with sand, pebbles, with/without sunbeds and parasols.
Sunset is stunning over here. Tonight we'll watch the sunset on the beach and enjoy a simple picnic
Day 3. Tuesday
First breakfast, than a crochet workshop. And time to relax. Around lunch time we'll meet for a Greek lunch and some information about the use of Greek herbs. In the late afternoon we'll make a boat trip around/along the island, depending on wetter conditions. Diner will be served at one of the local tavernas.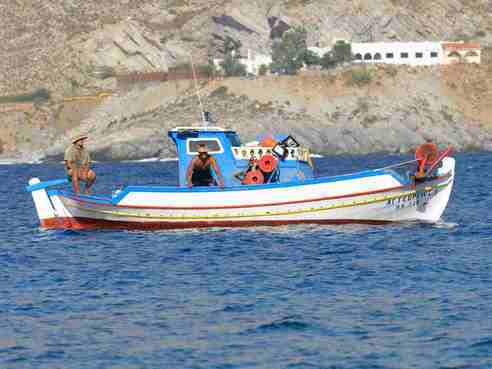 Day 4. Wednesday
After breakfast we'll walk to the rock beaches. This is a good spot for swimming and snorkelling. Crochet workshop. No program for the rest of the day. This is a good time to visit the big island Kalymnos. Boats leave every half hour for € 2,50 each person and takes 15 minutes. Take a bus, taxi or have a nice walk on Kalymnos.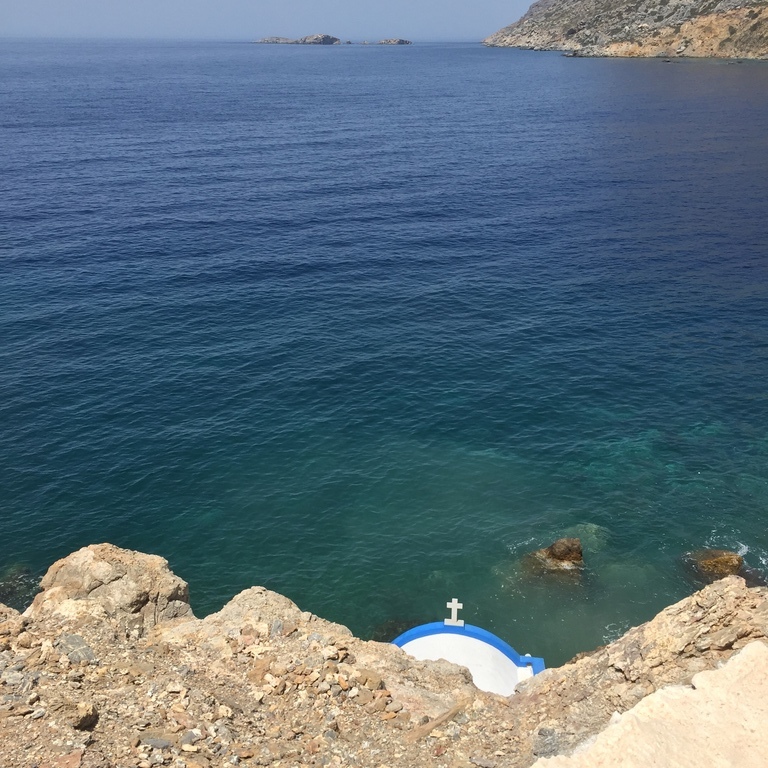 Day 5. Thursday
Breakfast. Crochet workshop. Enjoy the island living, crochet and do whatever you prefer. Lunch. Diner at one of the tavernas.
Day 6. Friday
Breakfast. Free time. Depending on flight schedules or extra days on Kos-island everyone will go her own way. Meeting point is at the same taverna on Kos, where you are able to stack your luggage, go to the beach, visit the town, or crochet.
*crochet kit included, make a choise of at least 6 different patterns in colours of your choise. Patterns are available in English, German and Dutch.